Posted on Nov 16 2018
I have been making music as a duo with a co-producer since gaining a Music Technology & Business diploma in 1999 at the Square Centre Studios in Nottingham. Since then we have completed 6 albums together, as well as my two solo albums, and two albums of vocal collaborations and remixes. Albums are distributed internationally through CD Baby/Amuse and are available to buy via iTunes, Amazon, Google Play, Tidal, Spotify and Bandcamp.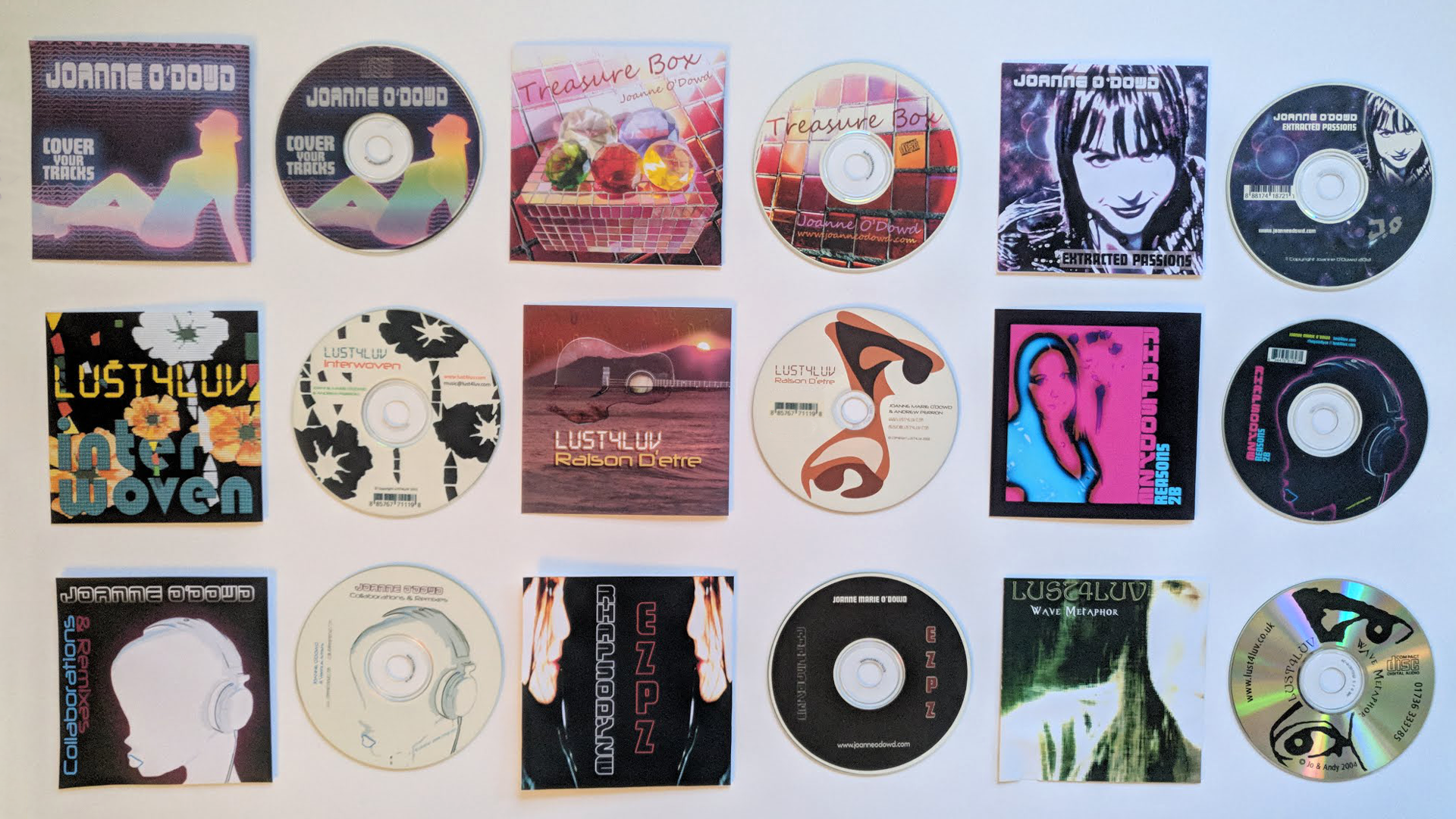 CD covers and disc designs
The past 20+ years have been equally spent living in Nottingham and also in Penzance Cornwall, so our crossover musical styles combine the 4/4 house music club beats and basslines with the acoustic guitar and atmosphere of the chillout cafe bar to "Bring the city to the beach, and the beach to the city".
As well as writing original poems and song lyrics, I have self taught myself to play the acoustic and electric guitars as well as the keyboard and computer studio software. Learning music theory and chords and scales has allowed me to play my songs with other musicians in live jam performances in various eclectic styles such as Blues Rock, Acoustic & Electronica sets which can be viewed on youtube.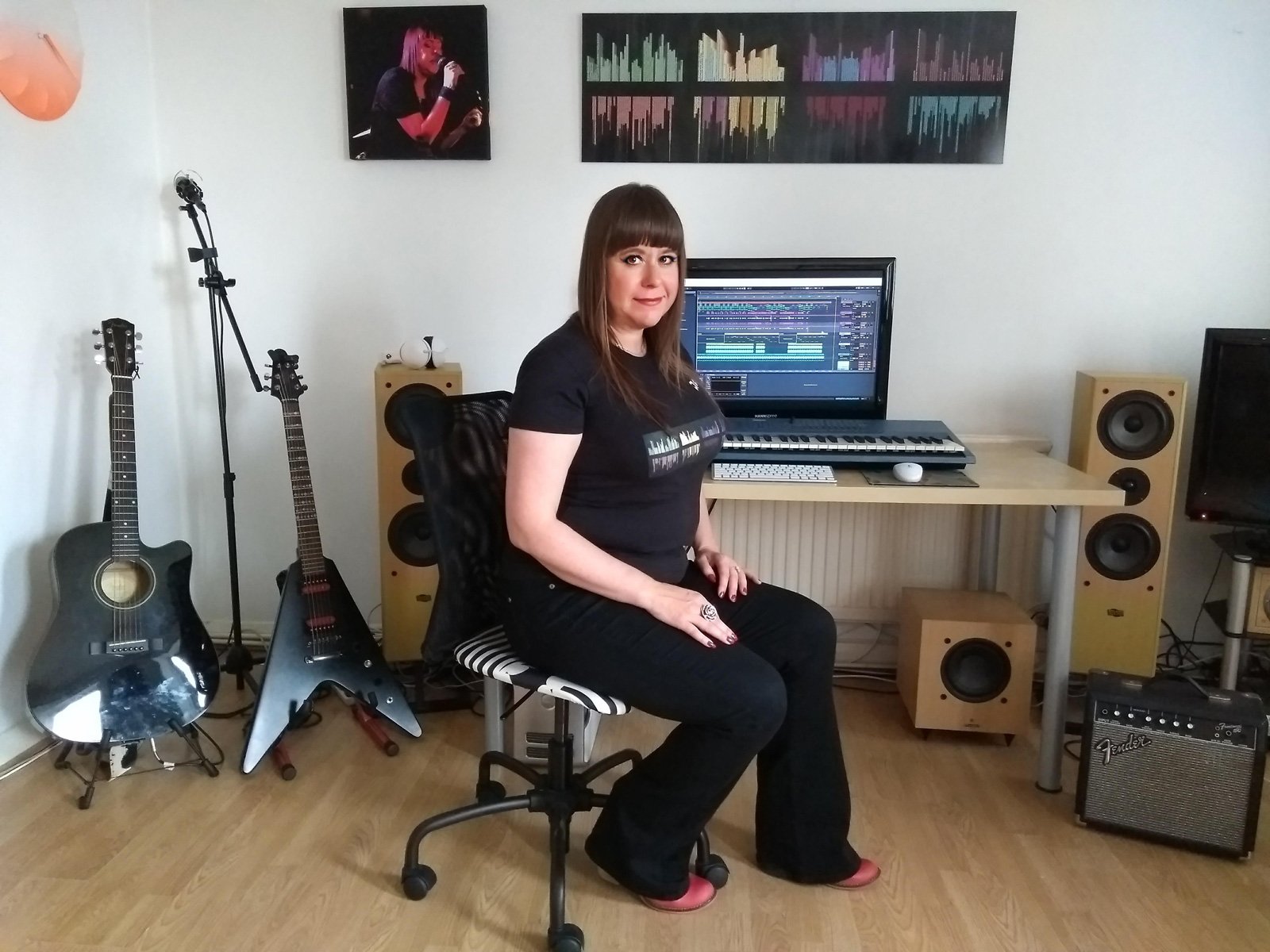 Jo in her multi-media recording studio
Recent Music
'Treasure Box' – This album spans 4 years and combines the melodic and thoughtful with the energetic and groovy.
'Cover your Tracks' – after realising that over 60,000 youtube views out of 75,000 were for just a few home filmed cover versions, this album of electronic cover versions was recorded in order to satisfy this demand.
I enjoyed the weekly jamming on stage with blues rock musicians at the Dog House, Nottingham throughout 2017, and performing my studio produced songs live at the regular 2018 EMOM (Electronic Music Open-mic Nights) also in Nottingham.