Posted on Sep 25 2012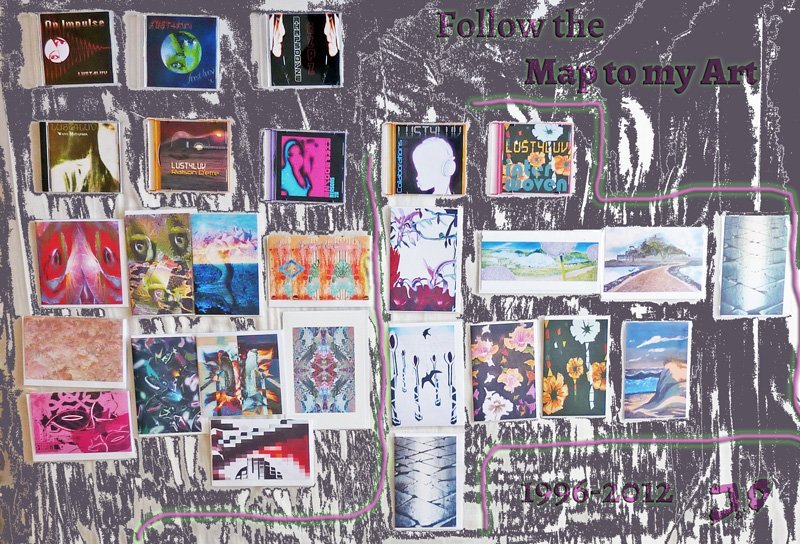 Follow the map to my Art
Here is a collection of my work/Projects ideas which have been exhibited and performed.
More to follow imminently.
Sound & Visuals
We are the subject matter
To the vision – the words, Pictures made
they engage their correspondence on the page
To the viewer – decisions & sacrifices made through & through
in many ways, make their way to the stage
To the listener – sounds sung & played, melt my heart again & again.